Get to know us. Every member of DRi's team has the depth of experience and creativity to offer counsel and effective implementation. Every member is focused on your long-term success. And at DRi, our leaders are involved with every project — offering your organization a hands-on and dedicated team from start to finish.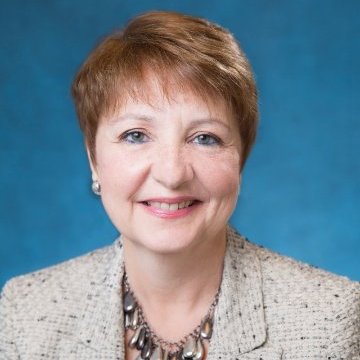 Jennifer M. Dunlap
Jennifer Dunlap has been at the forefront of successful and innovative non-profit management and
fundraising functions for more than 25 years. A true leader in the field who has performed at the highest level of excellence in every important area of fundraising and non-profit management, she has worked with America's largest organizations, corporations and foundations, and is frequently called upon as public speaker, community author, guest lecturer and trainer.
As President and CEO of DRi, Jennifer built the business into a successful and well respected firm that helps non-profits, foundations, and corporations achieve sustainable philanthropic ideas, goals, and visions. Leading a team of seasoned professionals, she has helped top organizations in the U.S. think differently about issues of sustainability and resource generation. Working directly with Boards and CEOs, Jennifer shapes new philanthropic directions and reinvigorates development programs. She takes a comprehensive look at organizations and guides them from visioning through strategy and implementation.
Among significant recent successes, Jennifer has worked with new Martha's Table CEO Patty Stonesifer (former Bill and Melinda Gates Foundation CEO) to implement a strategic fundraising plan, execute a robust direct mail program, and launch a planned giving society. She also led the search that culminated with the placement of new AARP Foundation President Lisa Marsh Ryerson, hired to fill the position vacated by another DRi placement, Jo Ann Jenkins, who moved up to become AARP's new CEO.
Jennifer came through the ranks to the highest levels of resource generation and operations
management at some of the nation's most respected charities. She has worked successfully at the local,
state, national, and international levels. Prior to founding DRi, Jennifer provided oversight and
leadership on communications, marketing, and resource generation at the American Red Cross, managing a staff of 400 and a $150 million budget. She held a variety of senior leadership positions at the Red Cross, establishing successful disaster fundraising programs, managing large-scale campaigns, building global strategic alliances, leading human resources, and integrating international fundraising, volunteer, and management efforts. Prior to joining the Red Cross, she built a nationwide fundraising capacity for CARE while overseeing its US based field offices.
Jennifer has also served the United Way and the Easter Seal Society at the local and state level. She is a graduate of the State University of New York at Geneseo and has completed several management programs at the Kennedy School at Harvard University. She has received her Certification as a Fundraising Executive. Jennifer is a contributing author to the Chronicle of Philanthropy, an accomplished public speaker, a guest lecturer and trainer.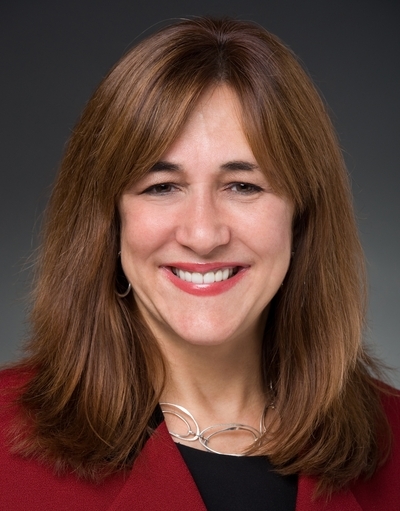 Nancy Kelly Racette, CFRE
Principal and COO
Connect to Nancy on LinkedIn
Nancy Racette, founding partner and Chief Operating Officer of Development Resources, inc.(DRi), is an accomplished fundraiser and consultant who has successfully partnered with a wide variety of non-profit organizations throughout her career. Her extensive knowledge of non-profit management, fundraising and communications, coupled with her experience working in several esteemed organizations has prepared her to guide other non-profits in developing and implementing fundraising strategies, and in executive-level recruitment.

For over ten years, Nancy has provided strategic development counsel to more than 350 organizations including AARP, American Jewish World Service, Brookings Institution, Cleveland Clinic, Duke Ellington School of the Arts, Habitat for Humanity International, Ocean Conservancy, Reading is Fundamental and WETA. She currently leads DRi's Executive Search practice where she has successfully placed 150 professionals in executive-level positions. While specializing in fundraising-specific and CEO/Executive Director level positions, DRi has also successfully placed candidates in communications, finance, public policy and operations positions.

Before founding DRi, Nancy was a successful fundraiser working at organizations such as the American Red Cross and Girl Scouts of America for nearly 20 years. During her time at the Red Cross, she led two nationwide disaster fundraising campaigns that resulted in donations exceeding $88 million. She coordinated fundraising outreach that combined charitable and cause-related marketing programs, incrementally increasing expected donations by more than $4 million. She also directed a feasibility study for a $1 billion campaign and supervised nationwide cultivation and fundraising events in support of the campaign. While at Girl Scouts, Nancy increased family giving by 200%, began a corporate giving program and established a camp endowment fund with the lead gift of $2.8 million.

Nancy is a graduate of Boston University's School of Public Communications and attended the Executive Management Program at Harvard University. She is a Certified Fundraising Executive and is a past president for the Association of Fundraising Professionals (AFP) - Washington D.C. Metro Area Chapter. She previously served on the Board of Directors of AFP Foundation for Philanthropy.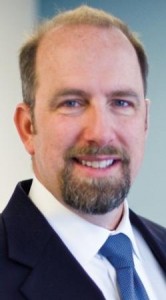 Chuck Crowe
Managing Director (Mountain West)
For Chuck Crowe, raising funds is about raising impact. He brings this philosophy to DRi as the Managing Director of our Denver, Colorado office. As a former fundraising consulting client of DRi, Chuck also brings a first-hand perspective on client needs to DRi's development assessments and strategic fundraising planning.

Chuck thrives on helping nonprofits that are eager to grow, raise performance and mission impact, and ultimately build a better world. Across his 30-year career, he has empowered and led volunteers to raise over $600 million to fulfill missions that address our global society's most critical challenges and opportunities.

A major gifts fundraising leader, Chuck has developed numerous innovations that have helped local, national, and international organizations accelerate from survival to significance. His "One-Week Major Gift Campaign" was adopted nationally by the American National Red Cross and implemented in more than 40 chapters, developing fundraising talent, launching major gift programs, and raising hundreds of millions for missions. His "Motivated for Giving" process produces immediate, significant, and sustainable revenue growth—often doubling impact in its first year.

Some of the organizations Chuck's innovations have helped include the American National Red Cross, American Leprosy Missions, Project Hope, Rock n' Roll Hall of Fame, Front Range Community College, Daniels College of Business, and numerous political campaigns and causes.

A proven leader and team builder, Chuck knows from first-hand experience that well-led and appropriately staffed and trained organizations can meet the needs and solve the difficult challenges that global communities face. Chuck has developed and led teams for small, medium and large nonprofit operations with up to 48 professionals, more than 300 volunteers, and $4.8 million annual operating budgets. Chuck finds and builds great teams that focus on accelerating performance, achieving measurable outcomes, and delivering results.

Chuck earned a Bachelor's in Business Administration from Southern Wesleyan University.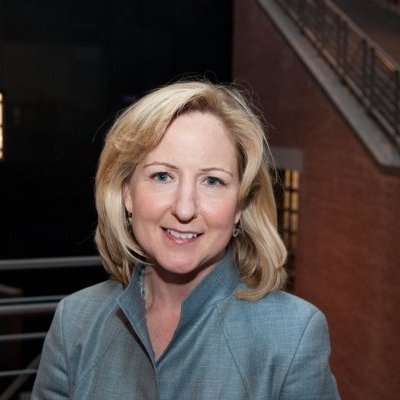 Amy Farrier
Managing Director (West Coast)

Amy Farrier is the Managing Director of DRi's West Coast office. A proven fundraiser with 25 years of experience, Amy is also a former executive search client of DRi's. She brings her expertise and knowledge of client needs to our executive search services, while also personally directing executive searches and offering strategic guidance and consultation on a wide range of development functions for organizations in Washington state, Oregon, and California.

Before joining DRi, Amy spent 12 years as the Deputy Chief Development Officer of the United States Holocaust Museum. During her time at the Museum, she oversaw a $40 million annual campaign, managed five regional fundraising offices, and was an integral member of the senior leadership team. Amy implemented the Museum's first major donor society in 2004, Wings of Memory and grew it to 1,600 members, resulting in millions of funds raised annually. She also implemented the "Leadership Circle" for donors of $25,000 annually and started a national leadership conference, crafting fund raising training materials for the participants.

Amy also played a senior role in staffing at the Museum, including strategic recruitment initiatives, placement, hiring, retention, performance management, evaluation, and professional development programs. In that role, she first worked with DRi as a client seeking to identify a Director of Foundations and Corporations.

Prior to joining the Museum, Amy had an accomplished record of campaign consulting and comprehensive development program design. She served as a Consultant and Campaign Director for Community Counseling Service (CCS) Fundraising. She previously served as the Associate Vice President at Notre Dame University of Maryland, where she managed the $20 million capital campaign while also overseeing alumni relations, annual giving, the Board and volunteers, and development systems. Amy also served as the Director of Development and Alumni Operations and Campaign Manager at Goucher College in Baltimore, MD during its $40 million "Legacy" campaign, helping to exceed the original goal and raise over $47 million in four years. She began her development career as a member of the $8 million Capital Campaign staff at Georgetown Preparatory School.

Amy received a Bachelor's Degree from Virginia Tech. She is a member of the Association of Fundraising Professionals (AFP) and an active member of the Junior League.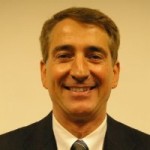 Gary Steiner
Managing Director (Midwest)
Gary Steiner is the Managing Director of DRi's Omaha, Nebraska office. Gary brings 25 years of non-profit management and fundraising experience to DRi clients. He specializes in working with volunteer and paid staff leadership to develop visionary strategic plans and to secure the resources needed to turn those visions into realities. Gary has facilitated this work for a wide range of organizations, from national organizations to small local nonprofits, and has managed more than 275 paid employees.

Before entering private consulting work, Gary served as Executive Director of the Millard Public Schools Foundation in Omaha, where he expanded revenue from $3 million to more than $8.5 million and established the state's first public school foundation-run early education center. Net assets increased from $2.4 million to more than $13 million.

As Senior Development Officer for the Western United States at the American Red Cross National Headquarters, Gary co-managed a national field-based fundraising staff of 48. With responsibility for goals, functions, human resources, and a $4.5 million operating budget, he led local chapter revenue to increase by more than $241 million in two years. Gary also has fundraising and management experience through several positions with the Boy Scouts of America.

Gary earned the Certified Fund Raising Executive (CFRE) certificate in 1993 and is a frequent presenter at state, regional, and national conferences. He is the Immediate Past President of the Association of Fund Raising Professionals (Nebraska Chapter); a Founding Board Member of the Millard TeamMates Mentoring Program; a Board Member at National Keep Kids Alive: Drive 25 Foundation and at the First Responders Foundation; and a Rotary Club member since 2004. Gary completed a B.A. in Journalism/Advertising at the University of Nebraska – Lincoln.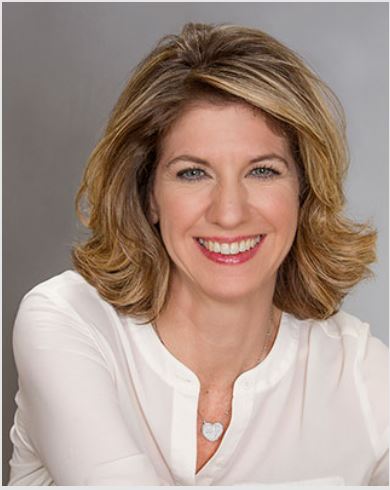 Cindy O'Kane
Leadership Coach
Cindy O'Kane is a Leadership Coach and Business Consultant specializing in the non-profit arena, and has over 20 years of experience in organizational change management, organizational development, and leadership consulting with both large and small organizations. Cindy focuses on coaching senior executives, helping them gain insights into their own motivators and behaviors and supporting them in operationalizing who they want to be as leaders in their organizations. She assists clients to better align their actions and decisions with goals and resources, leading to improved results for the organization, as well as feelings of empowerment and accomplishment as a leader.
Cindy holds an MBA from Boston University, as well as an MSW from Syracuse University. She also holds a certificate in Leadership Coaching from Georgetown University. Cindy sits on the board of various local non-profits.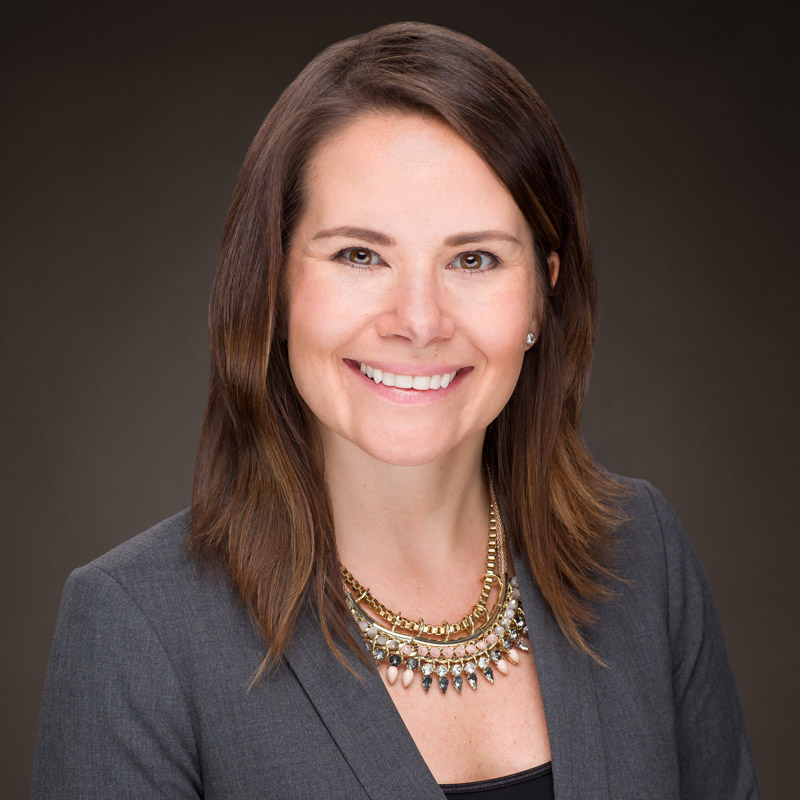 Kim Roszel
Executive Search Consultant
Kim Roszel brings an energetic commitment to work on behalf of non-profits to DRi. Kim joined the
company in January of 2012, managing the day to day logistics for DRi Principal and CEO Jennifer
Dunlap as her primary associate. She recently moved into the Executive Search Consultant role, where she connects with and evaluates candidates in DRi's robust network in order to identify exceptional candidates who will not only be an excellent skill fit for a position, but will be an effective member of our clients' teams.
Prior to this role, Kim supported executive searches for numerous organizations, including the Chrysler Museum of Art and the Foundation for the National Institutes of Health. She also assisted with strategic fundraising consultation for Population Services International, Capital Caring, and the American Academy of Nursing.
Kim holds a Bachelor's degree in communications from Radford University. After graduating from Radford, she worked at the Center for Health Transformation in Washington, DC as a communications intern. She then moved on to explore a role in international customer service at American Type Culture Collection and IT sales at DLT Solutions.
Executive Search Staff
Pat Ouellette
Executive Search Associate
Pat joined DRi in 2016 as an interim assistant to CEO Jennifer Dunlap and quickly moved to our executive search team. With the other members of the team, Pat uses his networking and customer service skills to help DRi build relationships with leaders for the non-profit world. Before joining DRi, Pat spent 5 years as a Senior Travel Consultant and U.S. Office Manager at WildChina, where he managed relationships with leisure, educational, and corporate travelers. Pat holds a Bachelor's degree in East Asian Studies from Haverford College and speaks Mandarin Chinese and Spanish.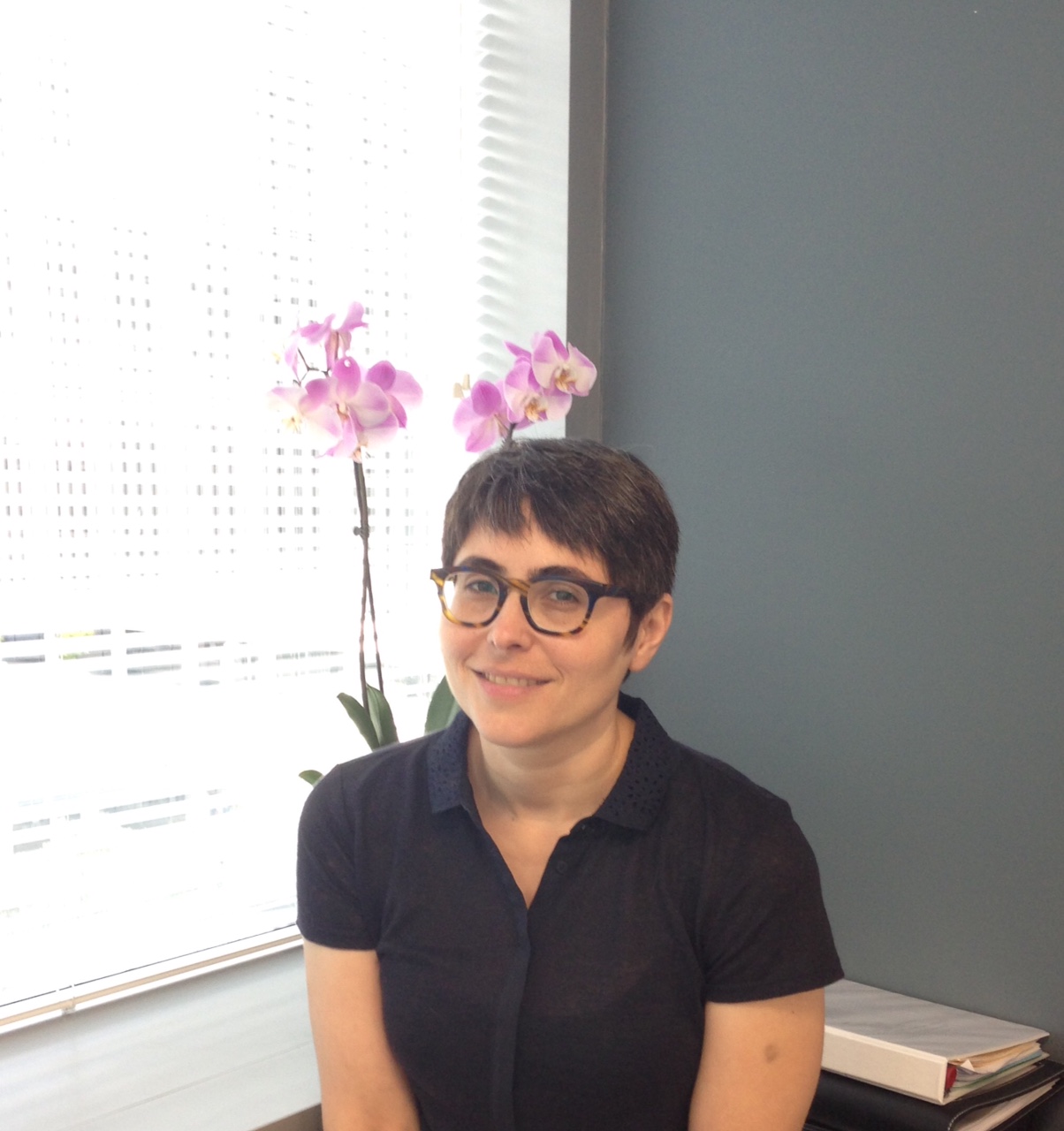 Dana Carluccio
Communications Associate
As DRi's Communications Associate, Dana designs materials to support both Development Resources and its clients. Dana joined DRi in 2015 and is responsible for expanding awareness of its services and engaging external audiences who could become clients or candidates. She also composes marketing and assessment materials to support DRi's search team. Before joining DRi, Dana taught at several universities, including the Professional Writing Program at the University of Illinois and the Program in Writing and Rhetoric at Stanford University. Dana holds graduate and undergraduate degrees in English from Johns Hopkins University and the University of Illinois at Urbana-Champaign.
Margaux Garcia
Executive Assistant to the COO
Margaux Garcia joined DRi in 2016 as
Executive Assistant to DRi's Chief Operating Officer Nancy Racette. In addition to managing Nancy's schedule, Margaux also helps manage technology and social media for the DRi office. Margaux previously served as a Congressional staffer for representatives from Maryland and California. She also worked as a Student Ambassador for the University of California Santa Cruz, where she designed, implemented, and managed a Safety Escort Program. Margaux earned a Bachelor's degree in Linguistics at UCSC.
Chelsea Schuster
Candidate Stewardship Associate
Chelsea Schuster became DRi's Candidate Stewardship Associate in 2016. Chelsea fills a unique role that distinguishes among executive search firms by being a dedicated relationship manager to candidates we work with, ensuring that their needs are a high priority and that they have a positive experience no matter the outcome of a search. Chelsea previously served in multiple roles at Sciens Capital Management and JPMorgan Chase. She holds a professional certification from the Society of Human Resources Management and a Bachelor of Business Administration from Villanova University.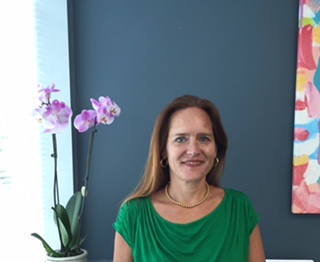 Katrine Weiss
Consultant
Katrine Weiss joined DR
i
in May of 2005. She has managed all stages of the search process and worked directly with clients and candidates to find the best fit between candidates' personal passions and clients' organizational missions. Katrine uses her educational background in psychology, as well as her knowledge of business, strategic planning, and calculated growth, to help non-profit organizations mature with a clear vision for success.
Before joining DR
i
, Katrine was the Co-Director of an International organization. She developed a comprehensive communications structure as well as hired, trained and managed 60 staff in the U.S. and abroad. Prior to that, she led outdoor wilderness trips with the Outward Bound School. In this role, Katrine focused on programs tailored to Outward Bound's unique core curriculum: that of people removed from their everyday environment and confronted with the challenges of the outdoors and unfamiliar group dynamics. Mediation, conflict management, life visioning, and personal development plans are all elements she has brought to DR
i
, our clients, and our search candidates.
Katrine holds a dual degree in finance and psychology from James Madison University. For the last 10 years, she has maintained a 50-Ton Captain's License from the United States Coast Guard. Katrine has served on the Advisory Board and the Younger Women's Task Force—a project of the
National Council of Women's Organizations
.
Fundraising and Strategic Planning Staff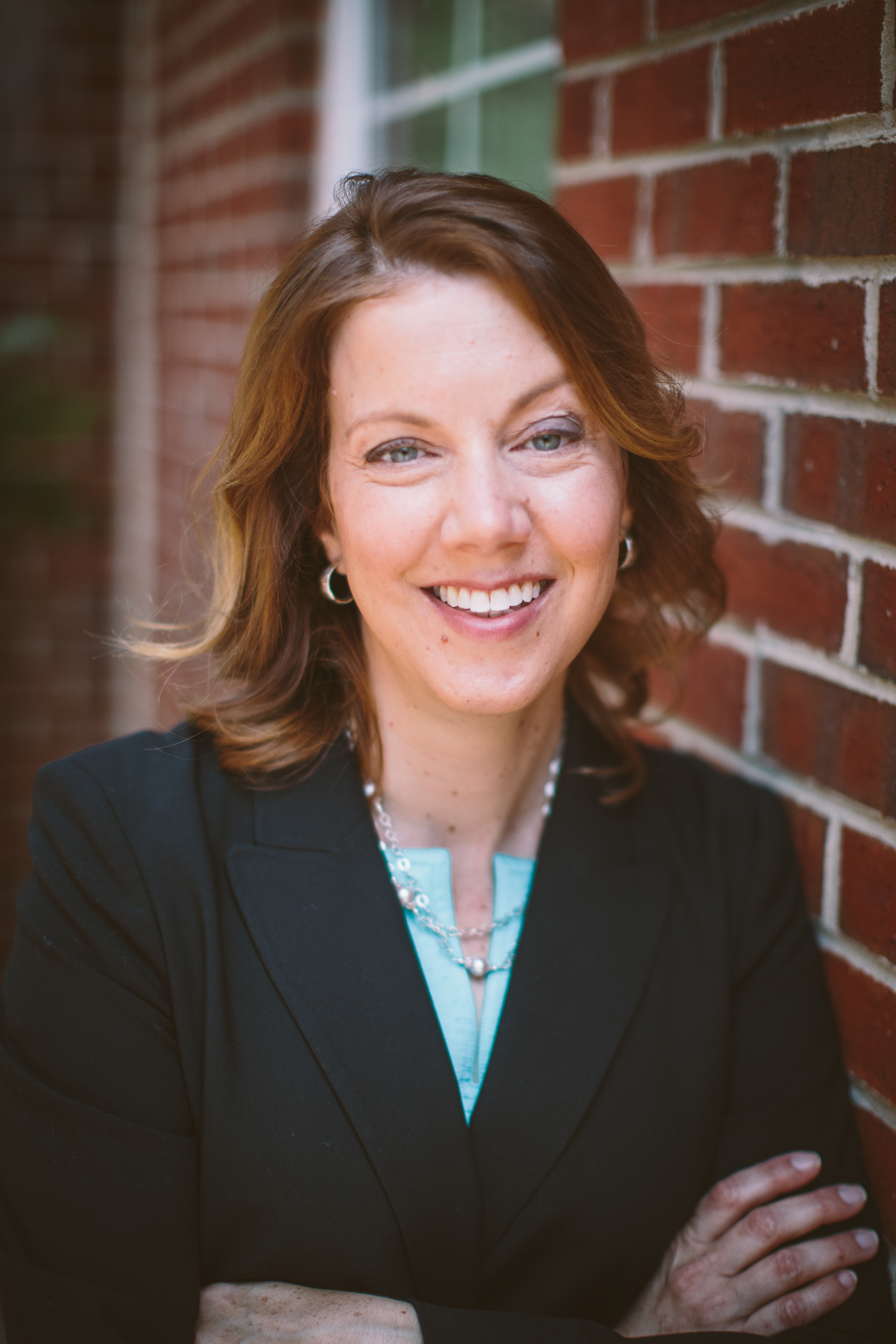 Pamela Clapp Larmee, CFRE
Senior Consultant
Pam Larmee is a Senior Consultant at DRi. An award-winning fundraiser with more than two decades of experience, Pam offers DRi's development clients strategic counsel and support for all aspects of their fundraising programs, including assessments, individual giving, and campaign planning and implementation.

Before joining DRi, Pam worked as a private consultant with a wide variety of clients, including Arena Stage at the Mead Center for American Theater, Duke Student Publishing Company, Junior League of Washington, National Academy of Sciences, Washington Architectural Foundation, and Wolf Trap Foundation for the Performing Arts. She specialized in fundraising, Board development, volunteer management, and strategic planning.

Pam previously served as the Associate Vice President of Medical Center Advancement at The George Washington University in Washington, DC. In that role, she led the overall development and alumni relations efforts of the Medical Center, including the School of Medicine and Health Sciences and the School of Public Health and Health Services. She was responsible for creating and implementing a grateful patient fundraising program at GW.

Pam also served as the Director of Principal Gifts at Children's National Medical Center in Washington, DC during its $301.5 million campaign. As Director of Principal Gifts, she led the major and planned giving program and was a part of the senior management team. Earlier, Pam spent 9 years fundraising for the University of Michigan, where she played roles in regional major and planned gifts, campaign events, and annual giving during a $1.4 billion campaign.

Pam was named the 2015 Outstanding Fundraising Professional by the Association of Fundraising Professionals Washington DC (AFP DC) Chapter. She currently serves as the 2016 Co-Chair of The Bridge to Integrated Marketing and Fundraising Conference and on the Board of Directors of City Blossoms in Washington, DC. She is a Certified Fundraising Executive and previously served on the Board of the AFP DC Chapter. She holds an English degree from the University of Michigan and an Association for Healthcare Philanthropy (AHP) certificate in fundraising management.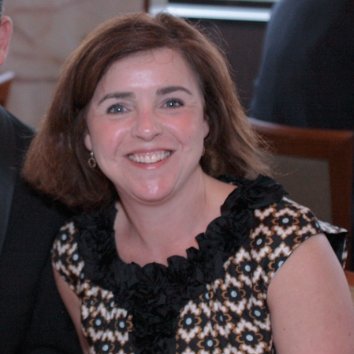 Jenny D. Archer
Consultant
Jenny Archer brings three decades of experience to DRi's development clients and provides them with experienced counsel and support for all aspects of their fundraising programs. Jenny's consulting services include assessments, feasibility studies, Board development, annual fund and major gift strategies, corporate partner engagement, and comprehensive strategic planning.

Before joining DRi, Jenny spent nearly a decade leading the National Park Foundation's corporate fundraising program, including philanthropic, cause-marketing, and in-kind gifts. Jenny focused at NPF on developing multi-faceted partnerships that built strong, long-term support for the Foundation and created business opportunities for its partners. Jenny was responsible for managing and implementing the sales effort for the Proud Partner of America's National Parks program, which initially secured $88 million in support from American Airlines, Discovery Communications, Ford Motor Company, Eastman Kodak, and TIME magazine.

Jenny also raised over $12 million for National Park education programs from such donors as Toyota USA Foundation, The Coca-Cola Company, ExxonMobil, and PG&E. For multiple years, Jenny led the sponsorship sales and event management for the national 4th of July celebration in Washington, D.C., raising over $300,000 per year from MCI WorldCom, Target Stores, AT&T, National Endowment for the Arts, and The Washington Post.

Prior to her tenure at the National Park Foundation, Jenny worked for the philanthropic program at American Express Company, where she managed an arts funding program that supported traveling museum exhibitions, theater programs, arts education, and historic preservation.

Jenny received her Bachelor's degree from Yale University in New Haven, CT.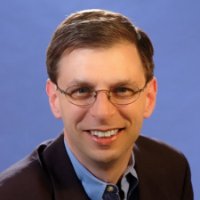 Chris Paladino
Consultant and Director, Texas Office
A native of New York City, Chris spent the first 12 years of his career with the American Red Cross. His work took him across the country and around the world as a fundraiser and spokesperson during major disasters such as hurricanes, tornadoes, floods, and earthquakes, as well as the TWA flight 800 crash and the Kosovo crisis.

Chris left the Red Cross in early 2005 to move into private business, joining Marjack Company, Inc. as a shareholder and Vice President of Corporate Development. In 2008, he helped manage the sale of Marjack to Performance Food Group. In 2009, he and his partners sold Great Western Products, the nation's third largest popcorn manufacturer, to a private equity firm. Chris followed these sales with the launch of NCP Holdings, LLC as a vehicle to invest in local businesses. In 2010, Chris led a group of investors in the acquisition and restructuring of Chesapeake Bay Roasting Company in Crofton, Maryland. The company produces a premium coffee that is the most sustainable you can buy and a custom-built roaster that uses 78% less energy to the packaging that is manufactured entirely from recyclable materials.

Currently, Chris volunteers with several organizations to directly solicit gifts and improve their fundraising capacity. Recent projects include launching the development program at the American Public Health Association and helping raise more than $650,000 for the Water Planet Challenge sponsored by Philippe Cousteau's EarthEcho International.

He and his family recently spent a year in Panama City, Panama to give his son an international high school experience and explore life in a booming Latin American culture. During his stay in Panama, Chris raised funds to rebuild a home for abused girls in the interior of the country.

Now living in Austin, Texas, Chris is putting his significant business experience and his non-profit fundraising and management background to work for Development Resources, inc. and our clients.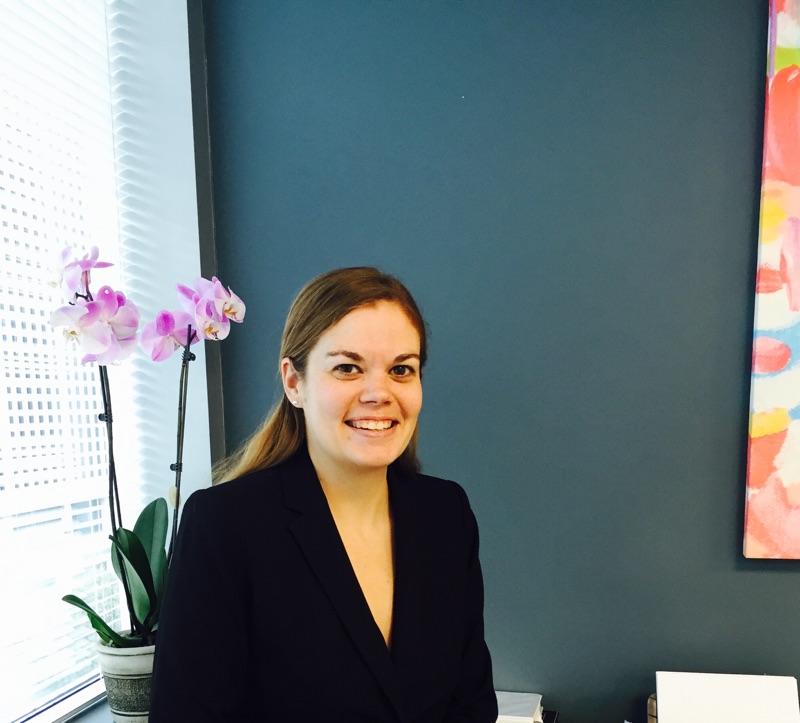 Ann Watters
Development Associate
Ann Watters joined DRi in 2015 as an Executive Assistant to President and CEO Jennifer Dunlap. In addition to managing Jennifer's schedule, Ann played a key role in conducting research to support strategic planning processes, feasibility studies, and development assessments. Ann moved into a full-time role as DRi's Development Associate in 2016. Through continued research, analysis, and document development, Ann helps DRi's clients design powerful strategies and fundraising programs. Before joining DRi, Ann served as an Analyst and Office Manager at Praescient Analytics and as a Congressional staffer for representatives from Pennsylvania and California. She holds a Bachelor's degree in Politics from Princeton University.